Main content starts here, tab to start navigating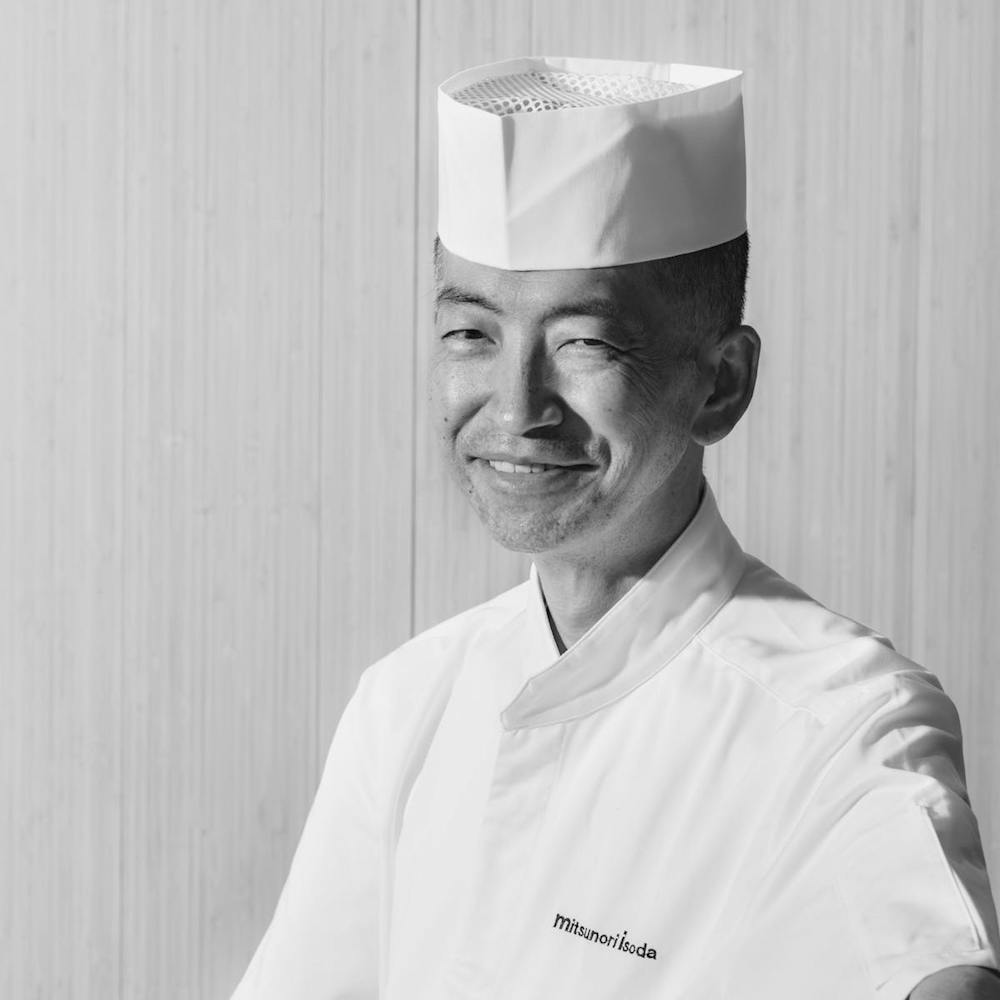 Executive Chef Mitsunori Isoda
A chef for nearly three decades, chef Mitsunori Isoda is deeply passionate about preparing and offering the finest ingredients, as well as making each guest in his restaurant feel welcome and personally cared for. Chef Mitsu began his culinary career in his hometown of Osaka, where he operated a kaiseki-style reservations-only restaurant from his family's home for 10 years.
In 2006 he moved to the United States, first working for five years in Memphis at Sekisui before relocating to New York in 2011. In New York, he worked at the Shiro of Japan location in Carle Place, then joined the team at Jewel Bako for his first stint there as a senior chef.
From 2015 – 2016, he worked with Chef Ichimura at Ichimura, the sushi counter within David Bouley's Brushstroke. It was there, with Chef Ichimura, that Chef Mitsu feels he truly mastered the craft of making sushi. In 2016 he returned to Jewel Bako, now more experienced and ready to step into the role of Executive Chef. After 5 years at the renowned restaurant – which earned a Michelin star during his tenure – Chef Mitsu comes to lead Omakase Room in the West Village. He looks forward to warmly welcoming all of his guests and offering them a highly special omakase experience.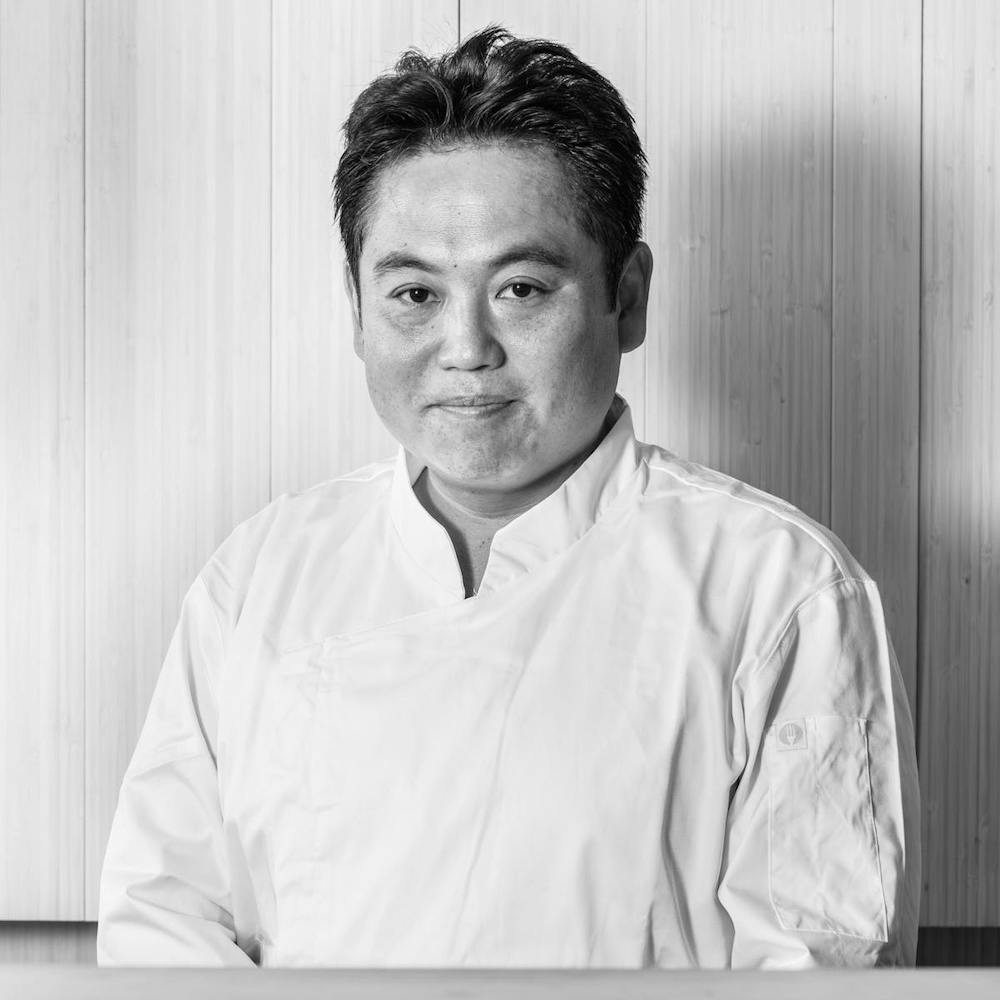 Executive Chef Isao Yamada
Yamada is the only chef in New York who has trained at an authentic kaiseki three-star restaurant based on the tea ceremony in Kyoto. Yamada trained at Tsuji Cooking Academy in Osaka and then Kitcho in Kyoto, where the young chef learned the seasonal philosophy of kaiseki cuisine and the art of the tea ceremony. He also worked at the kaiseki restaurant at Ryotei Hanzuiryo Hotel before opening his own restaurant, Kaiseki Hanaei, in his hometown Fukuoka at the age of 25. Yamada was introduced to Chef David Bouley, who invited him to join his Japanese restaurant project in NYC, Brushstroke. The prospect was exciting enough that Yamada closed his restaurant and moved to New York in 2006, eventually becoming executive chef.
At Brushstroke, he collaborated with David Bouley to present kaiseki that combined fundamental tradition with innovation, incorporating French techniques.
At his newest project, Kaiseki Room by Yamada, he will pursue the depth and breadth of taste and incorporate new concepts of fermentation.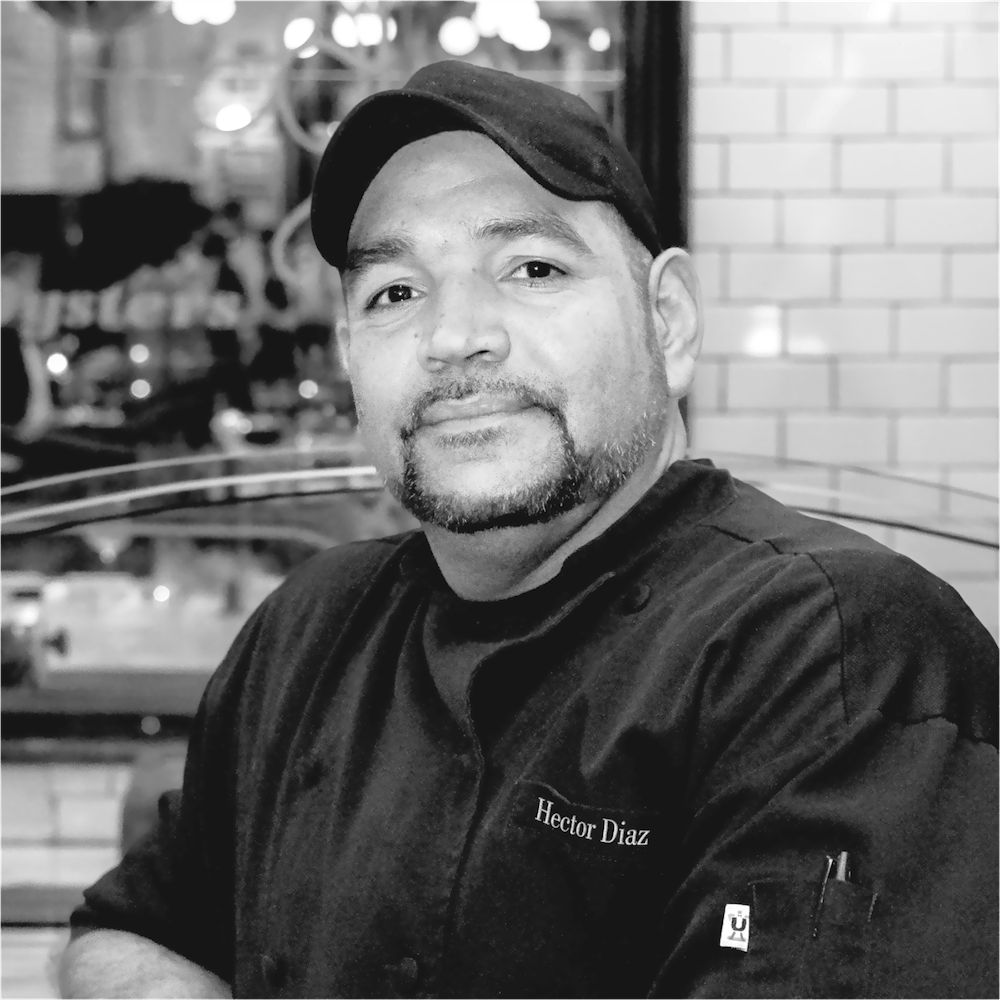 Chef De Cuisine Hector Diaz
Hector is a Puerto Rico native. He began learning cooking skills and recipes at a young age, thanks to both his grandmothers. After moving to Florida with his family, Hector studied at Florida State University while cooking at the then famous Buck Head Brewery to help with the tuition. He later transferred to Johnson and Whales University in Miami, to follow his love for culinary. There he studied classical French and Asian techniques, graduating in the top percent of his class.
Hector started his culinary career at a Miami landmark, The Forge. He worked his way up from a line cook to an Executive Sous chef. He traveled and down the East coast opening businesses for an exclusive restaurant concept development company, and at last, he settled in New York City with his wife and children.
In the city, Hector worked for celebrity chef David Burke at the "DB Kitchen" in SoHo, a popular, high-volume, upscale casual dining restaurant in lower Manhattan. Most recently, Hector worked as the Executive Chef at Les Enfantes de Boheme, where he runs a French bistro with farm-to-table fresh plates.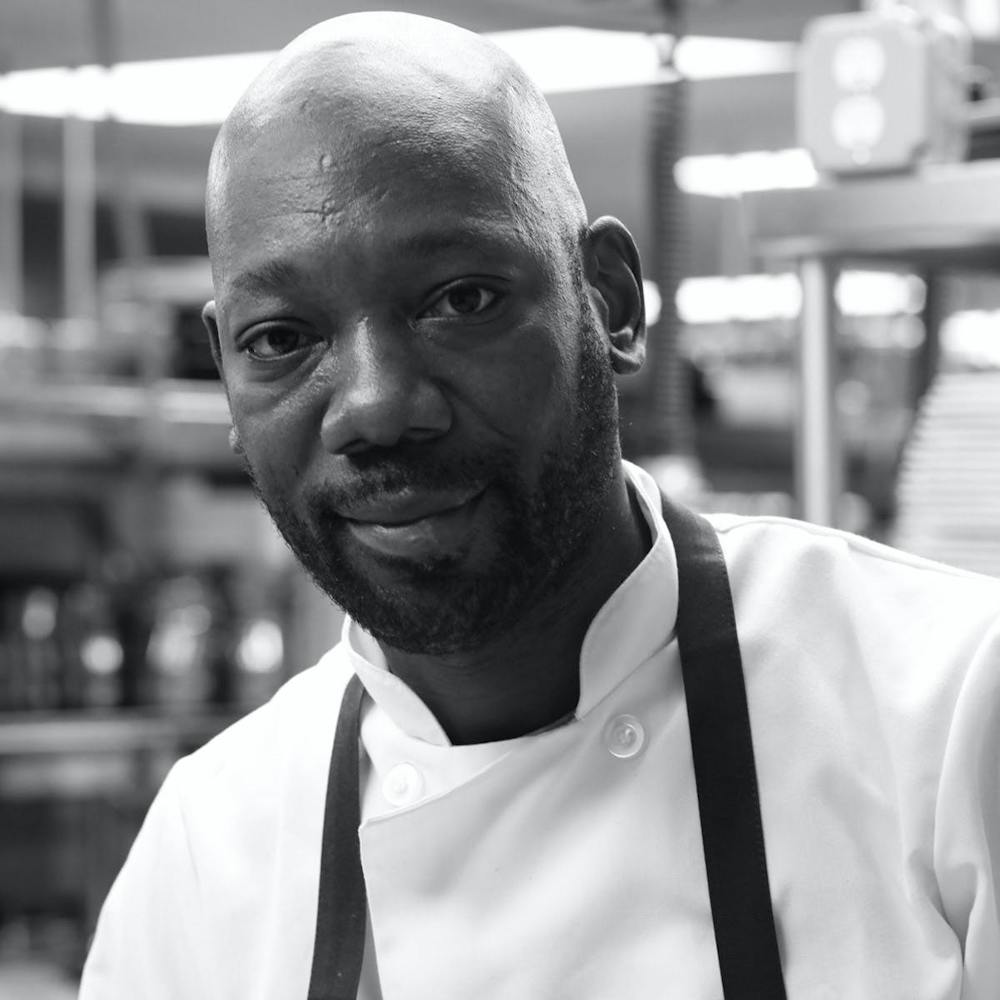 Chef De Cuisine Jamaine Lynes
Chef Jamaine Lynes has never considered leaving New York. Growing up in Harlem, he's maintained his New Yorker mentality through and through. Chef Jamaine has been cooking all his life and especially credits his grandmother with teaching him culinary skills. In general, he is thankful for growing up surrounded by females who taught him how to cook and remain calm in the kitchen.
After studying business management in college, Chef Jermaine decided to pursue cooking professionally and went to the CIA. For his internship, he worked at John Fraser's Compass restaurant. While there he worked his way up from pastry up to work on the line once a position opened up. From there Chef Jamaine went on to work for other prominent restaurants in New York City before finally meetings Chef Dominick Pepe.
After meeting Chef Dominick, Chef Jamaine became his assistant helper and then eventually took over as CDC at Petite Boucherie. Chef Jamaine's favorite item on the Petite Boucherie menu is Duck a l'Orange, though in his spare time he loves to good Mediterranean food like hummus and saganaki. When he is not in the kitchen, Chef Jamaine loves hanging out with his kids.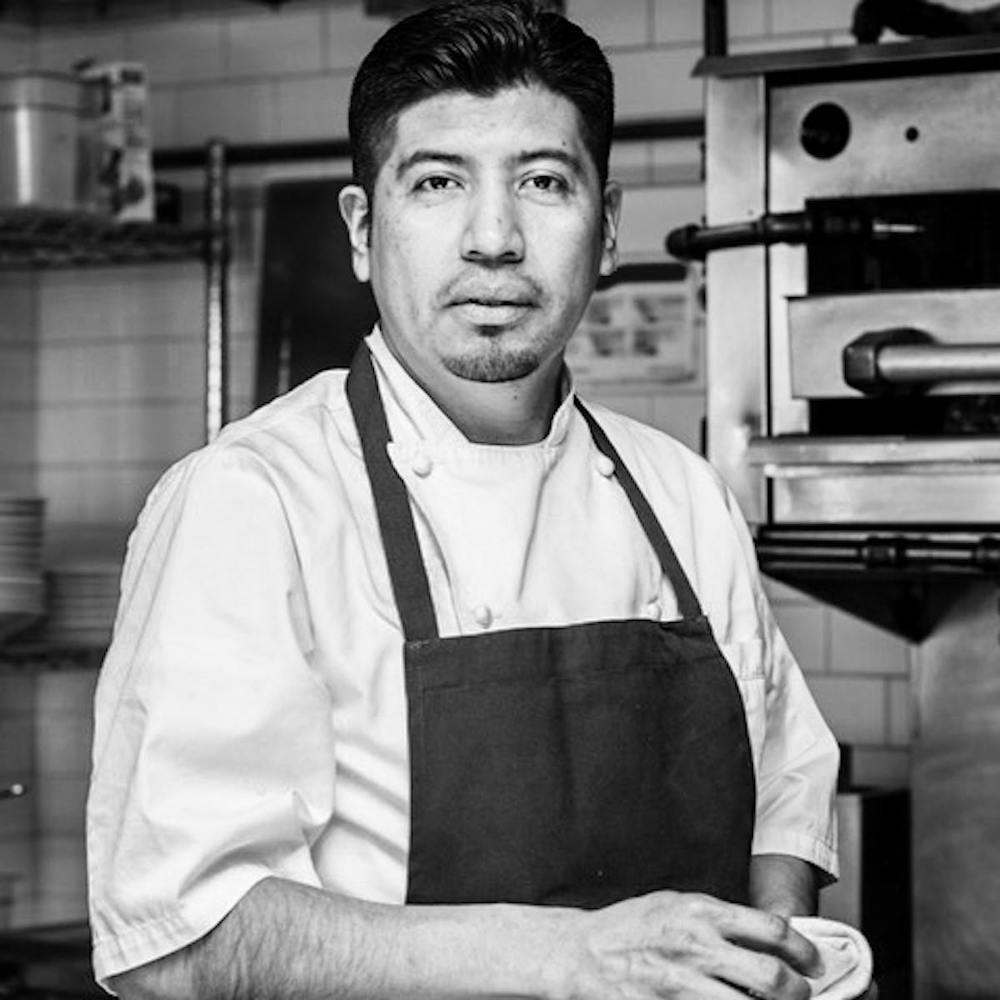 Executive Chef Pedro Cruz
Chef Pedro Cruz grew up cooking with his sister in Puebla, Mexico; playing with ingredients like fresh herbs and making fresh tortillas. In 2002, Chef Pedro made is journey to New York City in pursuit of becoming a chef. Chef Pedro's first job in the kitchen was making brunch, something he remembers as being a real culture shock.
Early in his career, Chef Pedro met restauranteur Michael White, who in return became his mentor – challenging him and expanding his knowledge of all the different ways to be a chef. Along the way, Chef Pedro met Chef Jerome Dihui and Chef Dominick Pepe from The Group NYC which lead to Chef Pedro taking over the kitchen at Olio e Piu in early 2019.
Chef Pedro knows how important it is for him to be a leader in his new role, and is constantly changing and bettering himself to create a productive and creative work environment. Besides his time in the kitchen, Chef Pedro has always held education to a high standard. In 2015 Chef Pedro attended Columbia University, getting his master's degree in language. Chef Pedro lives in NYC with his two daughters and is always on the quest to expand his knowledge in and out of the kitchen.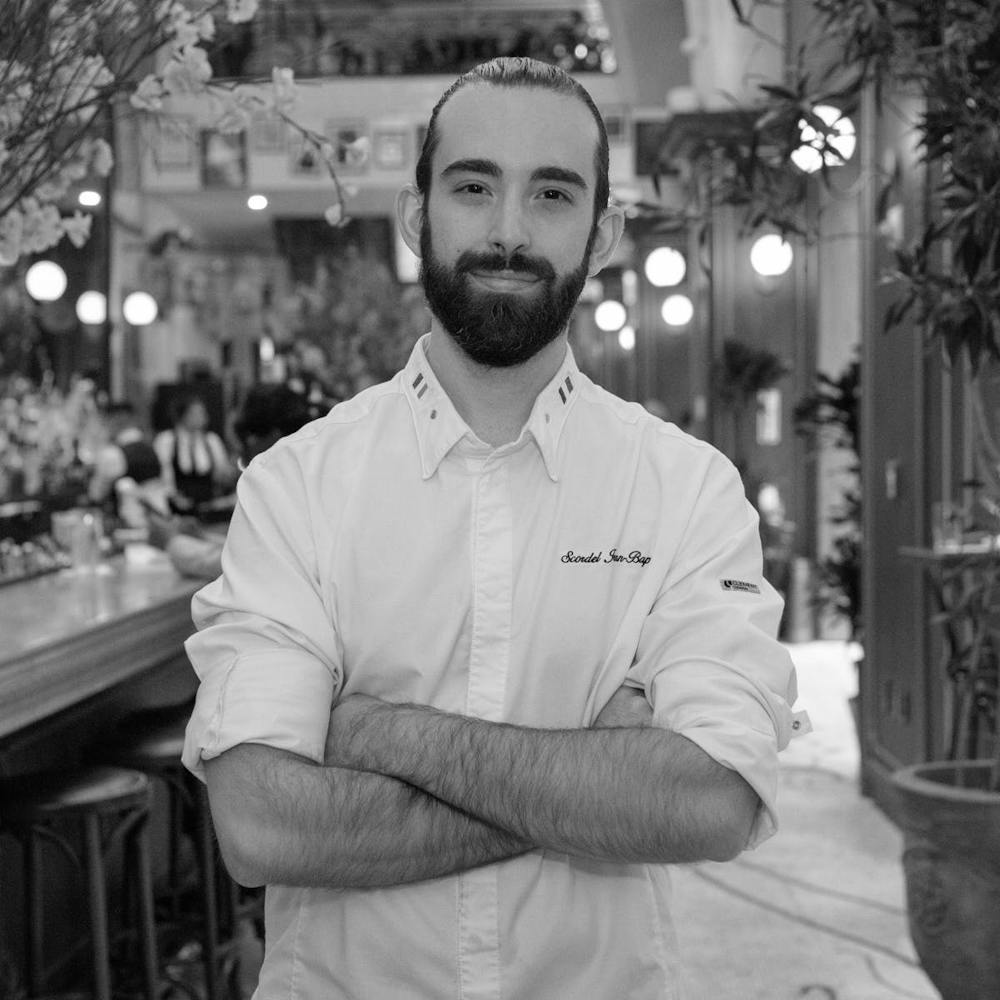 Executive Pastry Chef Jean-Baptiste (JB) Scordel
JB was born in the south of France. His passion for food and especially for pastries comes from his dad, a Michelin star chef. His dedication to his work showed him the way he wanted to be. JB started his culinary career 13 years ago. He had several experiences in different regions of France and many kinds of restaurants. He went to work in Monaco for the Michelin star restaurant Le Vistamar. In 2012, he joined the Shangri la hotel Paris to work for the restaurant l'abeille (2 Michelin star) with François Perret, who was rewarded as the best pastry chef for a restaurant in the world in 2020. Two years with extreme rigor and perfection was a tremendous experience.
With all the skills and experiences he had, he can execute all types of pastries – from simple to fine-detailed and technical creations. He loves the rigor of Michelin star restaurants, but he has found his true happiness in creating simple, tasty, and elegant desserts. He believes that the best way to make people happy lies in simple things. Little touches carry special meanings.
JB is dedicated and passionate about everything he does. His mantra is "be positive and be yourself."